Avatar (PFP) NFT series Aquamen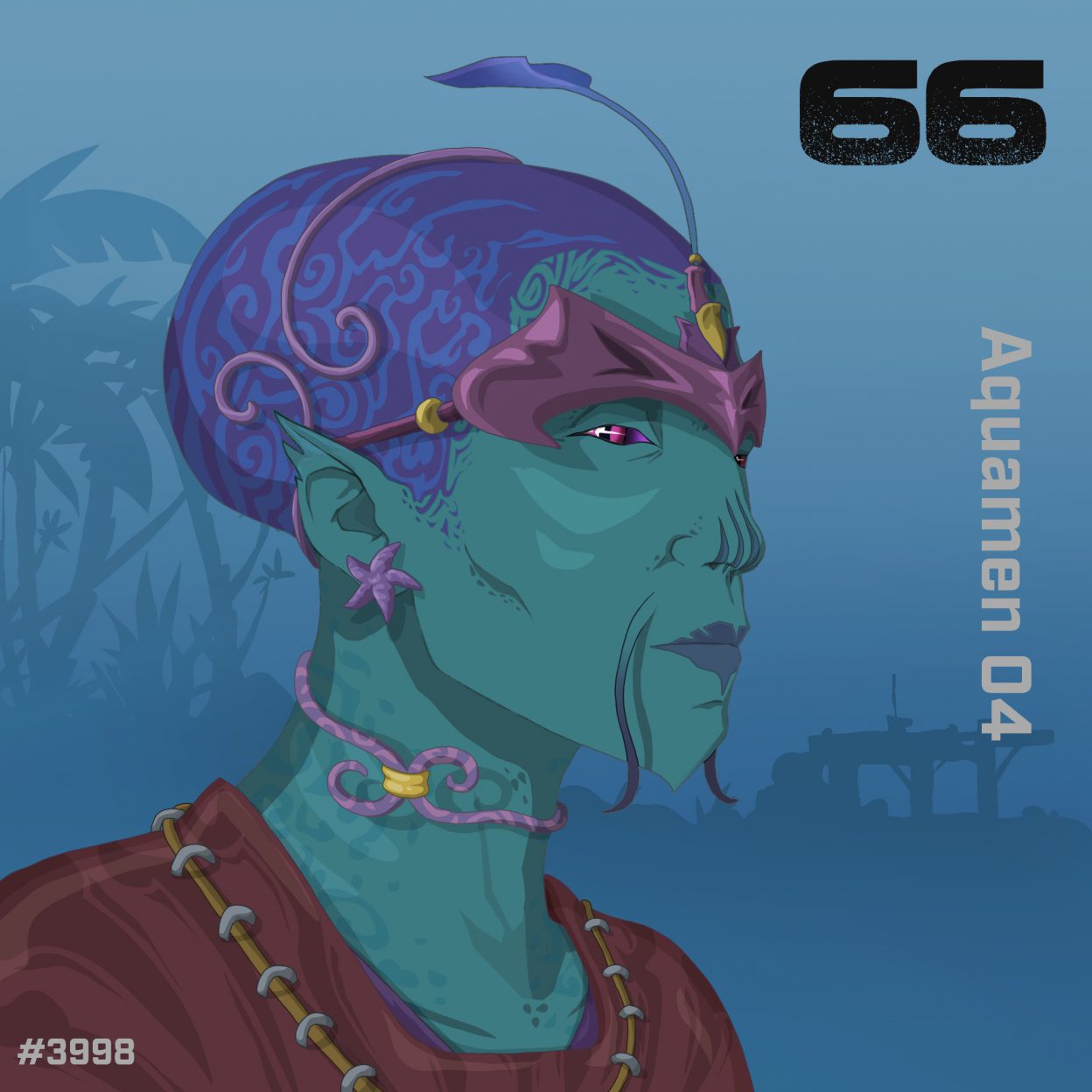 Aquamen
Functionality: swimming.
If you try to swim without an Aquamen cart, you will drown. It is a shame because there are a lot of things hidden under the water, like crypto, monster fish etc… You can do everything under the water like shooting guns and do close combat. With an Aquamen card you can stay minutes up to hours under the water and forget about drowning, opening the possibility of finding new crypto, fighting new monsters etc.
About our PFP NFTs
Each picture is UNIQUE. Each faction has a specific role and history of the island. These stories are written and will be available as eBook for all to read. Each book is about 50 pages and there are 7 factions. The POW value is the power of the NFT, the highest the best in the game.